The lively, bustling metropolis is located on the Gulf of Naples, at the foot of Mount Vesuvius. It is the capital of Campania and therefore the cultural as well as economic center of the region. The Old Town of Naples has been UNESCO World Heritage listed since 1995.
Our offer includes individual holiday apartments and B&Bs at and not too far from Naples: Enjoy an unforgettable trip to and tour of this city, home of the best pizza in the world, and then relax at the breathtaking Amalfi Coast!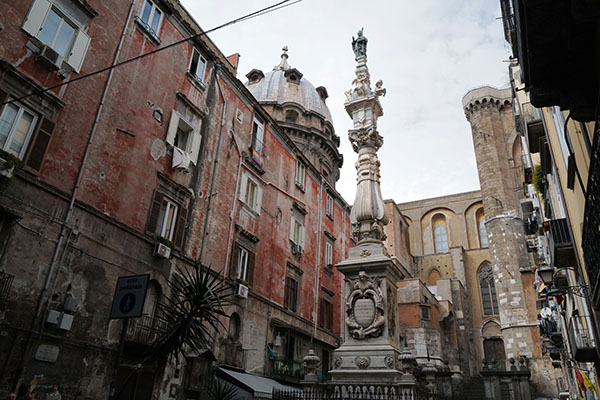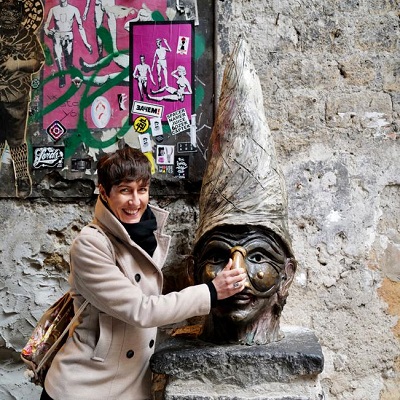 B&Bs and holiday apartments at and near Naples
Renting a holiday home or apartment or staying at a Bed & Breakfast at or near Naples is always a good idea.
For decades tourists from all over the world have been drawn to and fascinated by Italy's third largest city. The metropolis is located in the Campania region and stretches out between the Tyrrhenian Sea (Gulf of Naples) and Mount Vesuvius.
The changing face of Naples
- What you should not miss out on!
During the last few years Naples has undergone an unbelievable change. It is no more, the image of mafia, petty crime in the narrow alleys of the Old Town and garbage crisis. Today it is safer to stroll through Naples' center than, for example, through Milan's.
A short trip to or stop at Naples is simply a must-be when vacationing in Southern Italy – the city is so rich in history, culture, tradition and humor. Not to mention the culinary temptations, which are a lot more than pizza, pasta e patate, sfogliatella and mozzarella di bufala.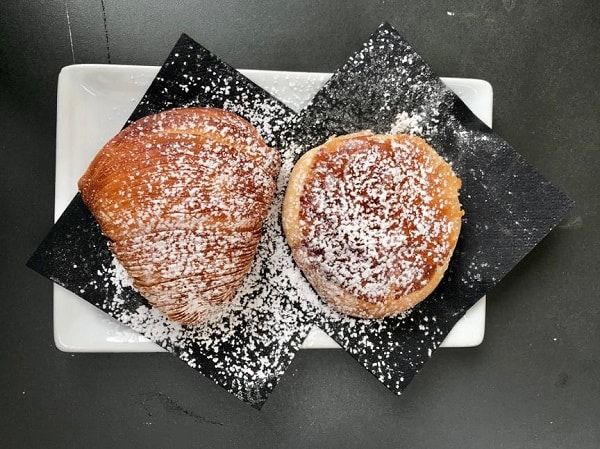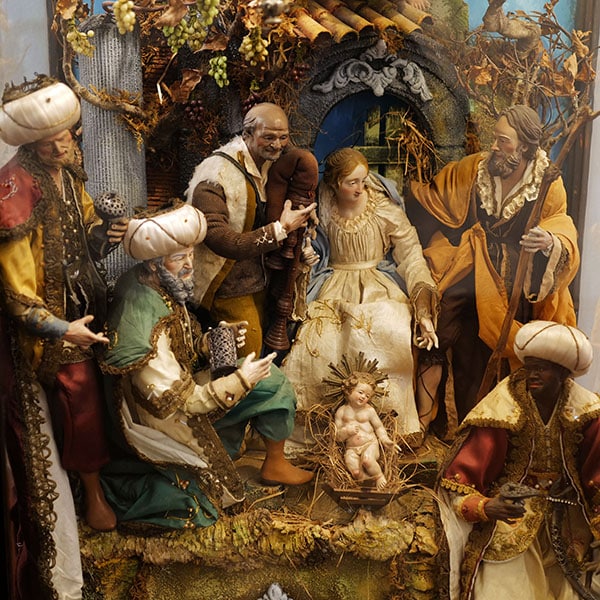 Should you wish to discover the cultural face of the Vesuvius metropolis, then don't miss out on Naples Underground (Napoli sotterranea), the Veiled Christ (Cristo velato) or famous Teatro San Carlo.
Absolutely exciting too, a visit to Naples during (pre-) Christmas season, when nativity scene artisans exhibit their works. In Via San Gregorio Armeno, the Strada dei Presepi, workshops line up one next to the other. The activity and going-on there is similar to that at our local Christmas markets.
The Neapolitan nativity scene however does not depict the lives of religious figures, but abounds in characters typical for Southern Italian everyday life – such as the greengrocer, the pizza baker, the butcher and the fisherman.
Pizza, Pulcinella and inevitable superstition
To Central Europeans Naples might seem crazy – in fact crazier than any other town or city in Italy. At every corner, so to speak, you seem to see people eating, people gesticulating wildly, people crowded close together watching football and to hear cars blowing their horns loudly. Totò and Diego Maradona are adored like gods, the (puppet) theater character Pulcinella is present everywhere and there is no way round the red cornicello (small horn) to ward off the evil eye. Neapolitans are not put off and stick to their superstition. It is amusing and absolutely charming that they regard it all with quite a bit of self-mockery.
So, you cannot but love them. We have also fallen in love with their pizza and their pizzaioli. It is thanks to these deft pizza bakers that the pizza Napoletana has been UNESCO World Heritage listed. More culinary temptations are found along Spaccanapoli, the long straight street which runs right through Naples' historic Old Town and which no kind of street food festival would match up to.
Our tip: Stop at Spaccanapoli in the morning and treat yourself to an Italian breakfast of creamy cappuccino and sweet pasta frolla.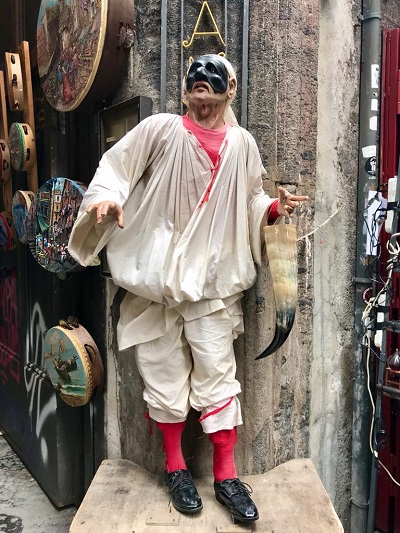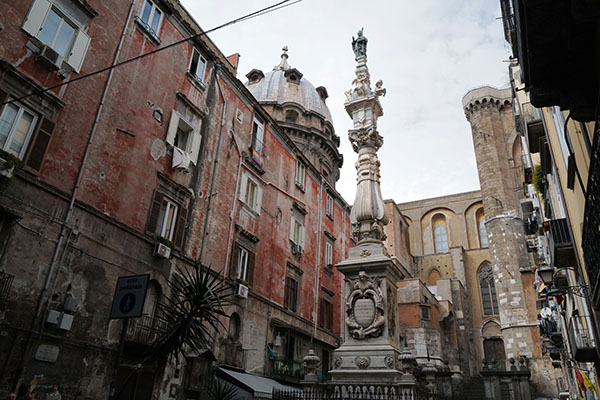 From the vibrant city of Naples to the
gorgeous Amalfi Coast

The Amalfi Coast with its breathtaking coastal landscape is about 60 km from Naples. After a visit to the lively and bustling Italian metropolis, enjoy relaxing in idyllic location.
It is not only rough steep coasts, the open sea and a lot of nature that await vacationers at the Amalfi Coast, but also a lot of Italian charm. At the small fishing villages located right on the coast, you find both culinary delights and lively contact with the friendly locals. The Amalfi Coast offers, above all to hikers, quite a number of trails along jagged rocks and green hills.
Have you got any questions concerning the accommodations included in our offer? Would you like to book a guest room, B&B or holiday apartment at or near Naples? Then do contact us, we are looking forward to your inquiry!
Book your holidays at Naples