Conca dei Marini
Holiday homes & holiday apartments
Small, white cubic houses clinging to the terraced slopes define the coastal village of Conca dei Marini, which is located between Praiano and Amalfi.
The village's greatest tourist attraction is "Grotta dello Smeraldo", a grotto of sparkling emerald green and as beautiful as the Blue Grotto on Capri.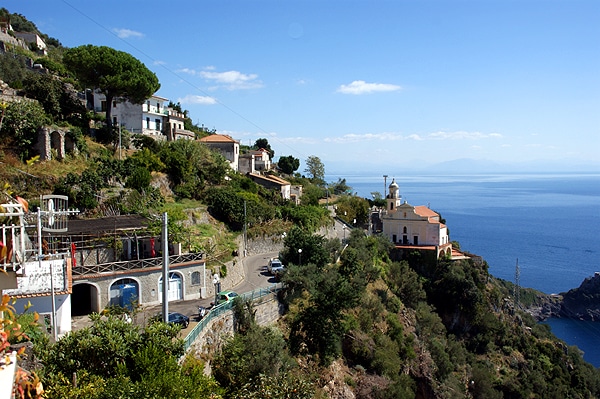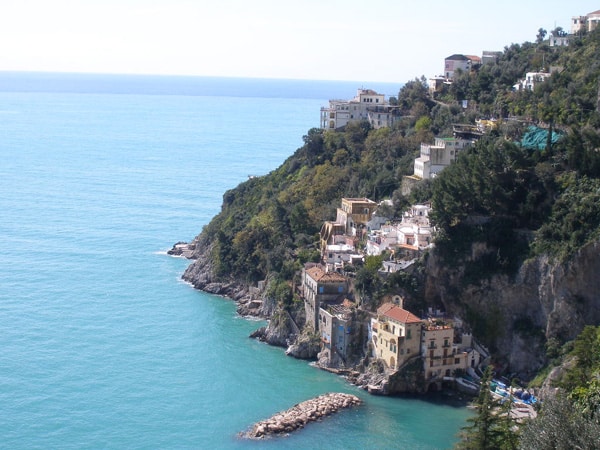 Holiday homes & holiday apartments at Conca dei Marini
Fascinating Grotta dello Smeraldo
The beautiful coastal village of Conca dei Marini is located between Amalfi and Praiano. A real village center is difficult to make out – the lovely, white cubic houses lie scattered over the terraced slopes and stepped paths lead down to the sea.
It is hard to imagine that during the Middle Ages the coastal village had a merchant fleet nearly as strong as Amalfi's.
The district of Marina di Conca, protected by the headland of "Capo di Conca", is surely one of the most beautiful fishing borgos of the Amalfi Coast.
While vacationing at a holiday home or apartment at Conca dei Marini, take a refreshing plunge into the sea and then watch the fishing boats as they pass by and attend to their chores.
From Capo di Conca, which is crowned by a 16th century tower, you enjoy a fantastically wide panorama.
Our tip: While vacationing at Conca dei Marini, do take a walk through the upper district with the main church of San Antonio. Every now and then, you pass small bars where the inhabitants while away time playing cards. And, you are always 'accompanied' by the azure colored sea spreading out before you.
Our culinary tip takes you to restaurant Le Bontà del Capo, where you can take part in a guided Lemon Tour, which is offered daily (not on Sundays), but requires prior reservation. Fiorenzo Oliveto shows you how to make delicious limoncello in almost no time at all and afterwards serves a wonderful three-course menu based on lemons. >> More about the Lemon Tour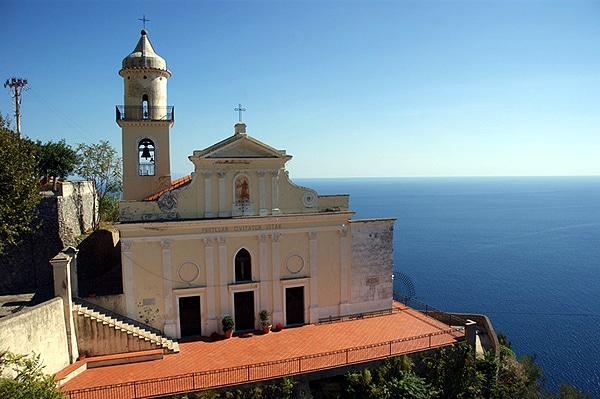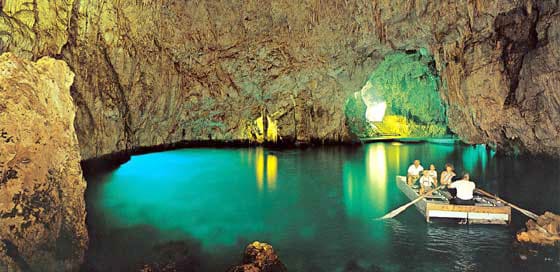 Enchanting grottos
- a special kind of experience
Conca dei Marini's greatest tourist attraction is "Grotta dello Smeraldo", a grotto of sparkling emerald green, which need not shun comparison with Capri's world famous Blue Grotto. 
The grotto, which was discovered in 1932, is accessible either by elevator from the coastal road or by boat. Fascinating as well are the stalagmite formations which reach up to just below the sea's surface and which you get to admire while crossing the lake in the grotto.
Holiday homes and holiday apartments with sea view
at Conca dei Marini
Conca dei Marini seems rather 'spacious' compared to the way towns and villages at the Amalfi Coast are normally laid out. In spite of the nearby sea, the places above the famous Amalfitana, in particular, radiate a kind of country atmosphere. At Conca dei Marini, for example, you find beautiful holiday homes and apartments with charming gardens and spacious panorama terraces. Parking is not as big a problem either.
Book your holidays at Conca dei Marini now