Between Amalfi and Maiori lies the friendly coastal village of Minori.
The small village was known for its beauty already in ancient times and Roman patricians loved to spend their holidays there.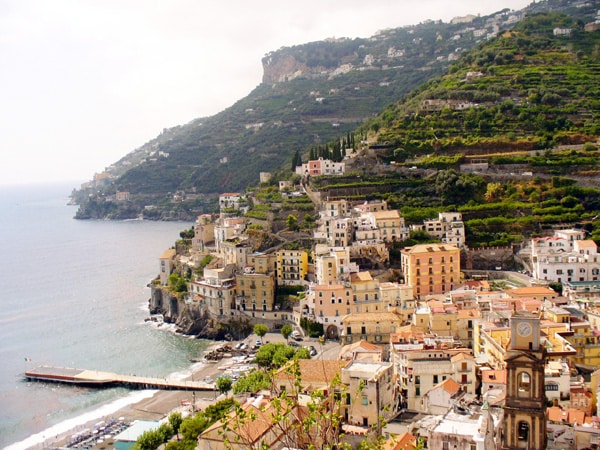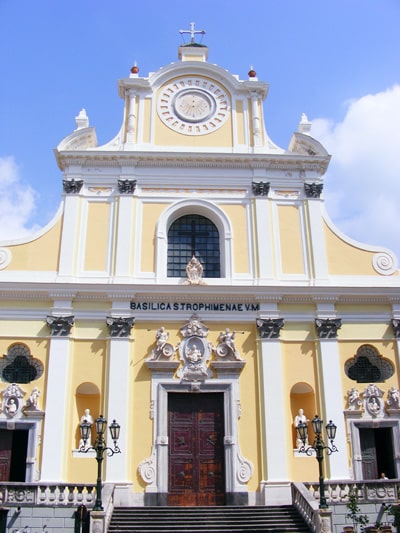 Adorable coastal village
- Vacationing at a charming Bed & Breakfast at Minori
The friendly coastal village of Minori is located between Amalfi and Maiori. Its name is of ancient origin and has nothing to do with size. At the times of the Romans, Minori was called Reginna Minoris, to be distinguished from neighboring Reginna Maioris (today's Maiori), and was named after the river running through the village. 
Basilica S. Trofimena in the village center is surely worth a visit; the relics of Saint Trofimena – once the patron saint of the entire Costiera Amalfitana – are kept there.
In 1932, the discovery of a Roman "villa marittima" dating from the 1st century AD at Minori bore witness to the fact that "Reginna Minoris" used to be a popular holiday resort with well-to-do Romans. Today, visitors to this archaeological site get to admire well preserved frescos and floor mosaics. The Bed & Breakfast we arrange for is an ideal starting point for discovery tours into the history of the region.
Bed & Breakfast at Minori
- Former center of pasta production
At the times of the maritime republic of Amalfi, one of the most significant shipyards was found at Minori. Later on, the coastal village's economy was based mainly on the production of fresh pasta. In the realm of Naples-Sicily, Minori was one of the centers of pasta production and the numerous mills in town its visible proof.
Later on, production was transferred inland to Gragnano, which, today, is famous for its pasta all over Italy. Meanwhile, agriculture in Minori is based on the cultivation of citrus fruit – lemon and orange trees frame the coastal village, which is typical for the Amalfi Coast.
Whether you prepare it yourself, at your holiday accommodation, or savor it at a restaurant – at Minori, pasta simply tastes original and delicious.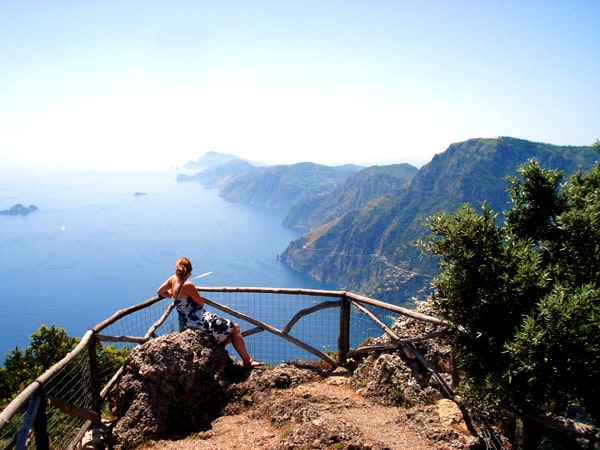 Book your holidays at Minori