Massa Lubrense Holiday homes & holiday apartments
The area around Massa Lubrense with its many olive and lemon groves is still quite rural today and one of the most attractive landscapes of the Sorrentine Peninsula.
It is famous, amongst others, for its excellent limoncello liqueur.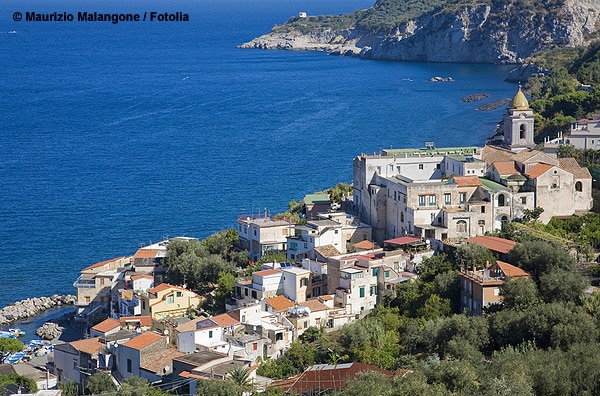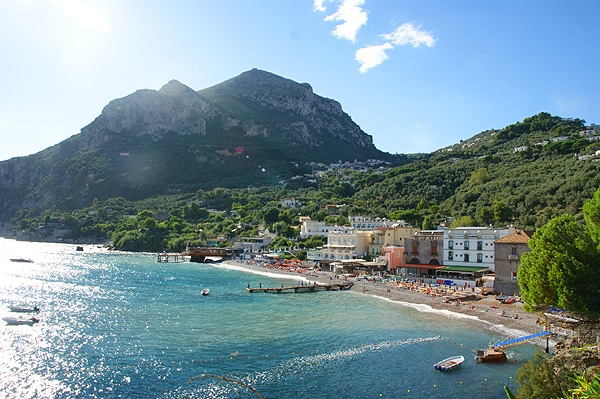 Charming holiday apartments & holiday homes at Massa Lubrense
Charming small town on the Sorrentine Peninsula
Massa Lubrense is located in the most scenic and still mainly rural part of the Sorrentine Peninsula. The lovely town includes, amongst others, the districts of Marina del Cantone and Nerano further to the south.
Although only a few kilometers from the lively town of Sorrento, hardly anything in this place at the southern end of the peninsula reminds you of the hustle and bustle at the neighboring town. Spending your holidays at Massa Lubrense is therefore very relaxing.
Santa Maria delle Grazie is the town's largest church and its history dates back over 500 years. According to the oldest sources, this sacred building dates back to 1512. Since then it has undergone various restorations, extensions and architectural changes.
Surrounded by wonderful nature -
Holiday homes and holiday apartments at Massa Lubrense
A wonderful southern fruit garden adorns the town center, which once again shows how important the lemon crop is for both the town and the Costiera Amalfitana as a whole. The fruit's aromatic peels are nowadays used mainly for the production of Limoncello.
From Piazza Vescovado in the heart of the medieval commune, you have got a fantastic view of the Gulf of Naples. The baroque church of Santa Maria delle Grazie with its wonderful majolica floor is surely worth a visit. 
On your way to the small fishing harbor of Marina della Lobra, which fills with pleasure crafts and yachts in summer, you pass the church of Santa Maria della Lobra. The adjacent Franciscan monastery with its beautiful cloister is worth a closer look.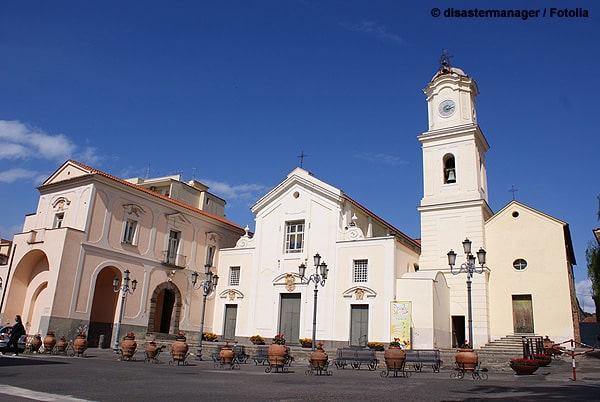 Book your holidays at Massa Lubrense